July 7, 2015
From Greenwich Cannons to the New York Mets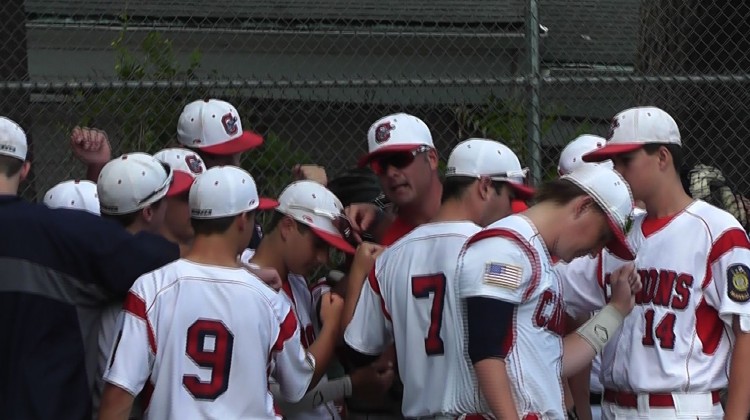 [jwplatform WWN4ag7o]
Mike Abate has been Head Coach of the Greenwich American Legion baseball team Senior Cannons for the past eight years and this season he added a major accomplishment to his resume.
Abate is also a talent scout for the New York Mets. But as some of his players told us, he's more than just their coach.
"Mike has been a little bit of a legend in this organization. That is the goal, to one day play for Mike and play on this team," said Hunter Frantz, pitcher and infielder for the Greenwich Cannons.
"Growing up you know that if you want to achieve your goals, he is the one that is not going to rest until you accomplish everything you want. It is really a honor to be one of the guys who gets to play for Mike," said Billy O'Malley, infielder and outfielder for the Greenwich Cannons.
Abate is no stranger to the Greenwich Cannons, serving as Assistant Coach for the Senior team before becoming the head coach.
"These guys were babies when I first started," said Abate. "The thing about coaching in Greenwich is we have really been blessed with some really good athletes. Every good coach knows you need the horses to win the race and we have had good talent here for the past eight years. When I took it over it wasn't the best talent. It wasn't the best team but we started that year and we took that whole junior team up and then ever since then, we've kept the ball rolling."
So what do the players think about their coach as a scout for the New York Mets?
"Just knowing that he has that qualification furthers the point that he belongs here and he's the best man to help us win a state championship," said Mike Genaro, third baseman for the Cannons.
"We always knew he was a great coach so him getting a job with the New York Mets as a scout really validated that for us," said JT Hintzen, a pitcher, third baseman and shortstop for the Cannons.
"It has been a great opportunity and a great ride," said Abate who became the Mets scout in January. "I have learned so much. Going to games and watching the top players play in the Northeast and try to get them to next level has really benefited me as an evaluator, but also you're in the game of baseball, something that I've loved since I was a little kid so it has been great."
And with seven games left in their season, the Cannons say Coach Abate's knowledge and experience in the game helps them on and off the field.
"He's very respectful on and off the field so that obviously rubs off on us. We learn how to be good players and role models from him," said Alex Loparco, pitcher and second baseman for the Cannons.
"In all facets of the game he has been incredible to learn from and to play for," added O'Malley.
"It has been a wonderful experience to have him as a coach. He is a great baseball coach but it is an added bonus that he is a great guy," said Frantz."He is there for you. He finds happiness in helping us achieve our goals and dreams and that is what makes him so special. You know that on the field he is obviously going to be there because he's your coach and that is his job but if I or any of us need anything off the field in life, we know that Mike is right there and he is always willing to help us because we all have a such a good relationship and he genuinely cares about us."
"These guys come ready to play," said Abate. "They have gotten better and they love to play the game and it has been awesome to watch. To sit back and watch and see how they come ready to play each game and they wear their passion on their sleeve. There is nothing better than watching these kids grow into young men."
You can find out more about Greenwich Cannons American Legion Baseball by visiting http://www.greenwichcannons.com.
Tags:
Baseball
,
Greenwich baseball
,
Greenwich Cannons
,
Greenwich Cannons American Legion Baseball
,
Mike Abate
,
New York Mets