June 28, 2015
Team Greenwich Police Bike 270 Miles in Tri-State Trek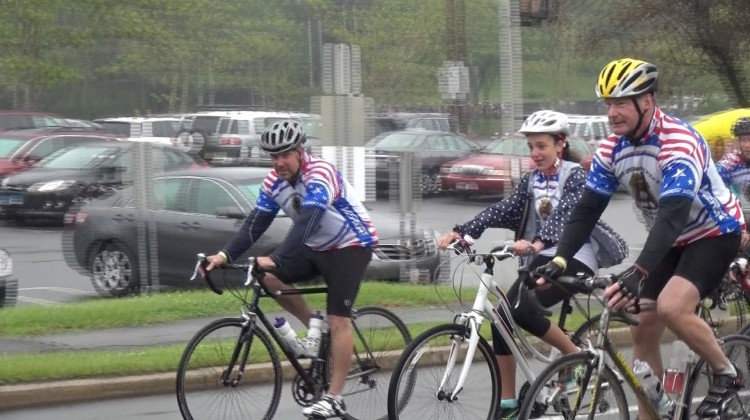 [jwplatform oAbhUmf3]
24 members of the Greenwich Police Department have just crossed the finish line after a 270 mile bike journey from Boston to Greenwich. The team is rising n the Tri-State Trek to raise funds and awareness for ALS, and to honor one of their own.
"Roger Petrone who was an 18 year veteran of the Greenwich Police Dept. who died two years ago from ALS at the age of 44," said Lt. Rick Cochran.
"My dad had ALS and a lot of people are riding for him. It's nice," said Roger's daughter Sydney.
Sydney is Roger's daughter and she led the pack of 300 bikers down Greenwich Ave. to the finish line.
"I'm happy because everyone is cheering and a lot of people came," said Sydney.
"Roger would be definitely pleased. I know he's smiling down on us. We miss him at the top of the hill. He was always there encouraging us at the top of John Street," said Cochran.
Lt. Rick Cochran of the Greenwich Police Department says Roger dream was to find a cure for ALS, and they will continue to support that dream for him.
"Team Greenwich Police made a promise to Roger before he passed that we would continue to bike the 270 miles and endure the hills and soreness, because it's nothing compared to what they go through everyday," said Cochran.
The ALS Therapy Development Institute reports that the Tri-State Trek has raised almost $700,000 for research so far.
Tags:
ALS
,
ALS therapy development institute
,
bike
,
biking
,
Boston
,
greenwich
,
research
,
Tri-state trek