June 17, 2015
Board of Ed Passes "Scheme B" for New Leb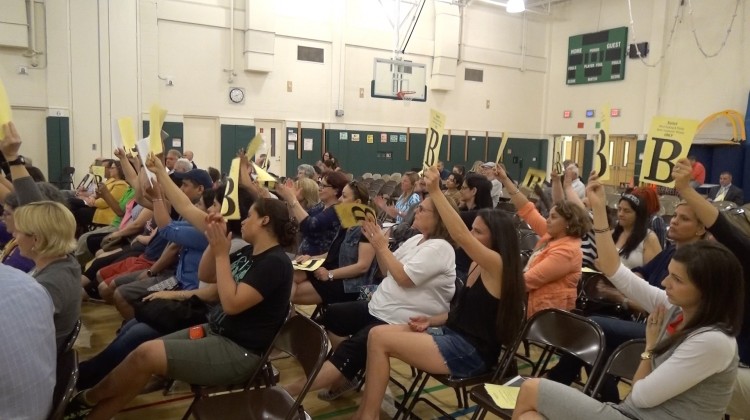 [jwplatform Hc7G7Su3]
The Board of Education voted at last night's meeting to approve Scheme B for
a new, New Lebanon Elementary School. This plan calls for a new school building
to be built on this field along William Street and just downhill from the existing
school.
Scheme B was passed by a 6-2 vote after many parents, coaches, and members of the
community voiced their opinions on which plan would work best for the Byram school.
One group had scheme B signs in support of the plan that will provide more green
space, ball fields, and safety for children, according to officials.
The other option was Scheme D. This plan called for a new building to be built on
the existing school's location, meaning the students would have to be bused to
other schools around Town during construction.
The Board of Selectman will now vote on municipal improvement status of the Board
of Education's recommendation at a special meeting on Friday June 19 at 2:00 at
Town Hall.
Tags:
byram
,
Greenwich Board of Education
,
new lebanon elementary school