June 8, 2015
American Legion Baseball Opening Day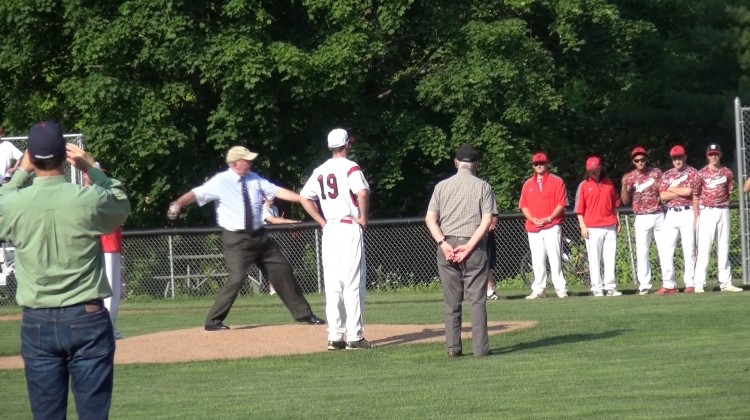 [jwplatform rphKBckn]
The American Legion Post 29 in Greenwich opened its 2015 baseball season on Monday afternoon, and Youth Officer Erford Porter threw out the ceremonial first pitch.
"Baseball has a tradition, an American tradition. It's a great game. I played as a kid, through the service, and after the service," said Porter.
"It keeps the youth in Town busy. It's a good opportunity for them to practice their skills," said Vincent Masi of the American Legion Post 29.
"There is a special feeling about baseball, when it is coached right. And we have been blessed to have a group of great coaches and the program is beginning to build on its own," aid Porter.
Officials say this league prepares the players to be the best they can be.
Tags:
American Legion
,
Baseball
,
ctalbb
,
greenwich
,
Greenwich Cannons
,
Greenwich Senior Legion
,
Legion
,
Mike Abate
,
veterans