May 21, 2015
Byram-Shubert Library Celebrates 84 Years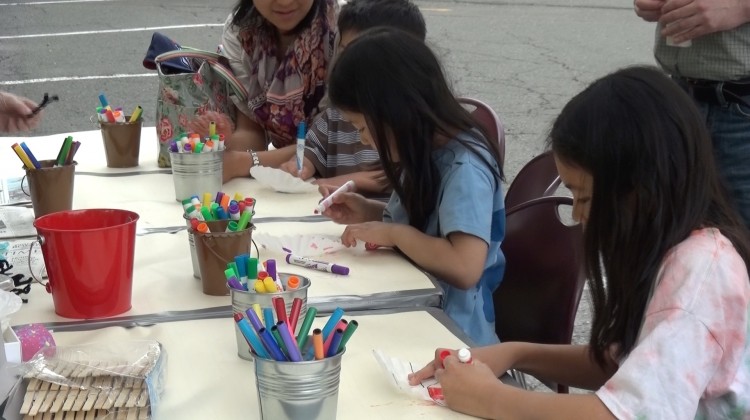 There was no one telling these people to be quiet at this library.
The Byram Shubert Library celebrated its 84th anniversary with a
community party.
"It's just a community event, sort of an old-time community event
with ice cream and bubbles," said Mary-Ann Zalman, the co-chair of
the Friends of the Byram-Shubert Library.
Organizers say the library has been in about 5 different locations
in Byram since it was built in 1931.
"It was founded by a group of Byramites who went to the main
library and said we need a branch in Byram," said Susanne Wahba.
The current building is located on Mead Ave right in-between New
Lebanon Elementary School and the Archibald Center.
"It's like a town square. It really is the center of culture,
entertainment, and fun. and of course we promote literacy," said
Wahba.
Library officials say many children utilize Byram-Shubert after
school, and many of those same children attended today's party
with clowns, a bouncey house, face painting, and a visit from the
EMS and fire staff in Town.
The Byram Shuddery Library is a branch of the Greenwich Public
library. For more information visit www.greenwichlibrary.org.